Last weekend, a group of my most favorite people and the hubster and I participated in the American Cancer Society RELAY FOR LIFE! The event was held at the Florence High School football field and we camped out for 12 hours of walking, talking, crying and raising money for a FABULOUS cause! It was an aMAZing experience, and one I hope to continue for years to come.
The Relay is from 6pm on Friday night, until 6am on Saturday morning. We had 15 people on our team and all night long, someone from your team must be walking. The theme of the relay is "Cancer Never Sleeps". At the beginning of the night, those of us who are survivors are given a purple shirt and after hearing a few stories from survivors, we make our way through the first lap of the night. It is such an emotional experience to share the course with all those purple shirts. Cancer can and WILL be cured!
I walked the first half of the lap with my friend, Holly's mother who is a survivor of Breast Cancer. She is an amazing woman, and it was a joy to walk with her. At the halfway point, my "caregiver" hubby, James was waiting for me and walked with me the rest of the way. It was so wonderful to see him there waiting for me and to share this journey with me. Next year, the kiddos will be there waiting as well.
Part of the way through the night, they turn off all the lights to the football field and let all the luminarias light the way around the track. These were all purchased by people who wanted to remember someone they lost or honor a survivor. There were also luminarias in the stands that spelled out HOPE and CURE.
It was an emotional night, but one filled with hope and love and GREAT friends!! The event raised over $40,000 for the American Cancer Society. It was a great event.
Thanks "Fit Families"........WAY to go TEAM!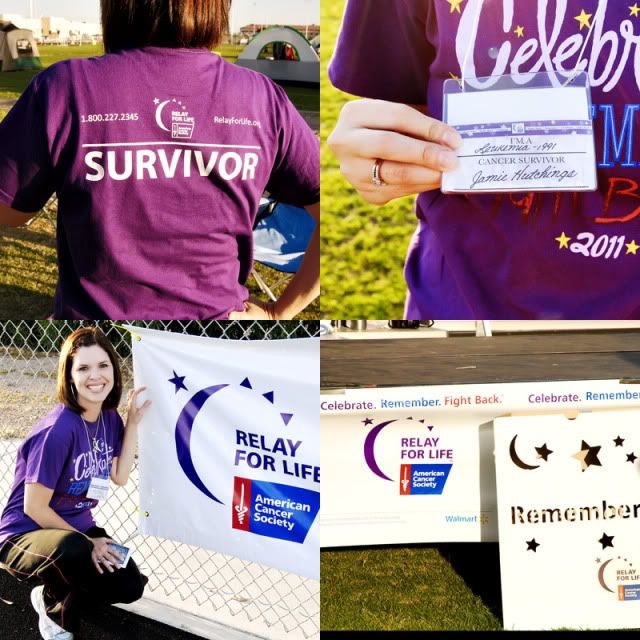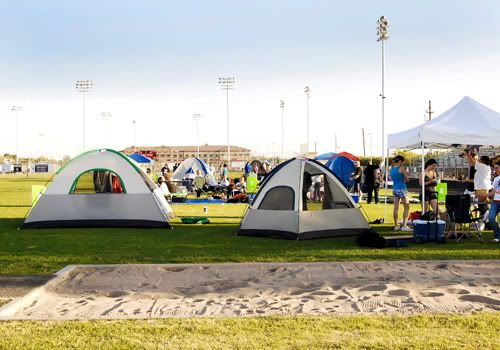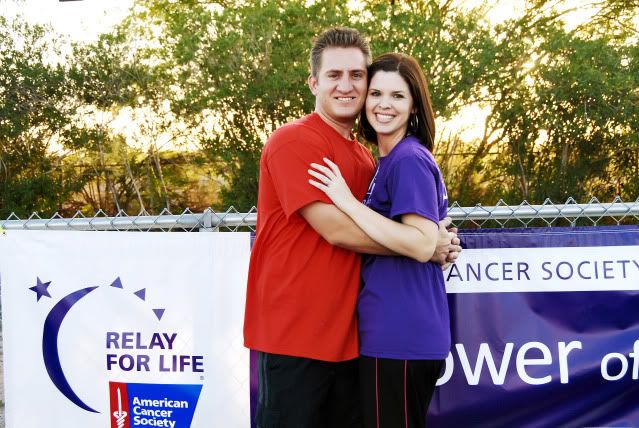 That's my "CHEESY" husband for ya!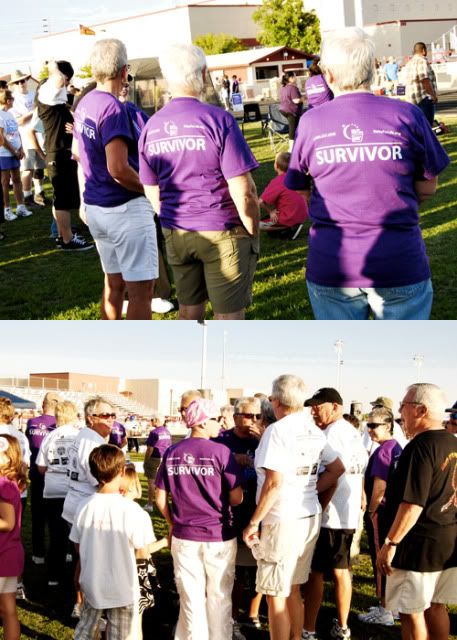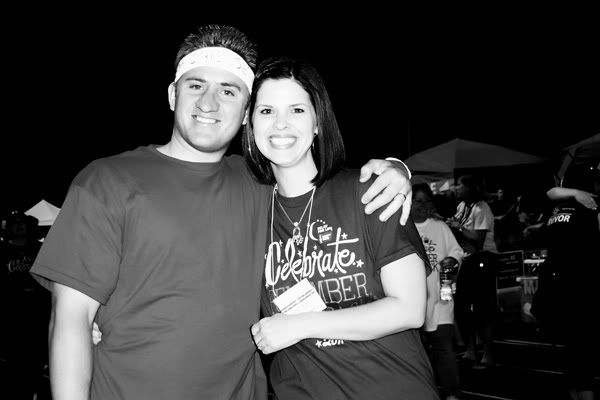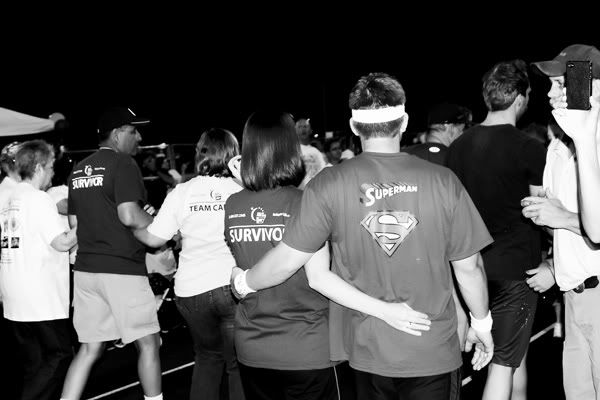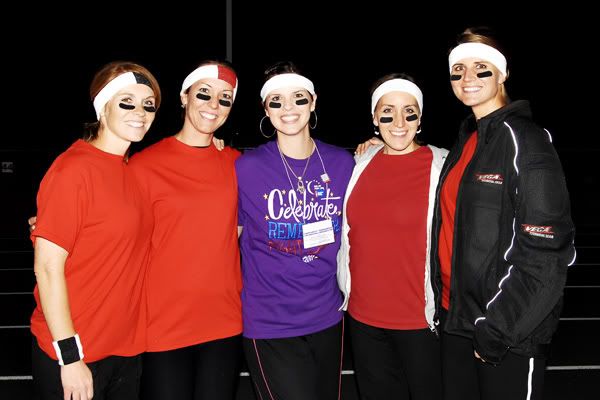 My FAVE girls!!!