It is so bittersweet for me that my little man is turning 3 this week! He is our last baby and has been the best baby ever!! I am just not ready for him to grow up and be a "BIG BOY" yet! 3 means he is a toddler and no longer in the baby stage. He is SO happy to be a big boy! He loves cars, and the WII and dancing with his big sissies! He is the JOY of our lives and I had so much fun with this shoot tonight. I have had it in my mind for a long time, and after a few bribes, I dragged everyone out in the heat! Thanks family for putting up with me!!!
HAPPY BIRTHDAY MY LITTLE

SUPERHERO

!!!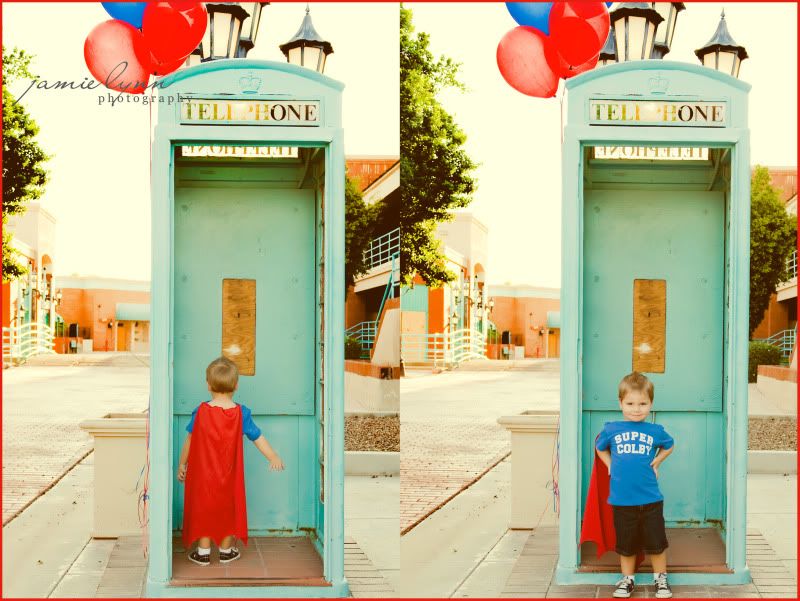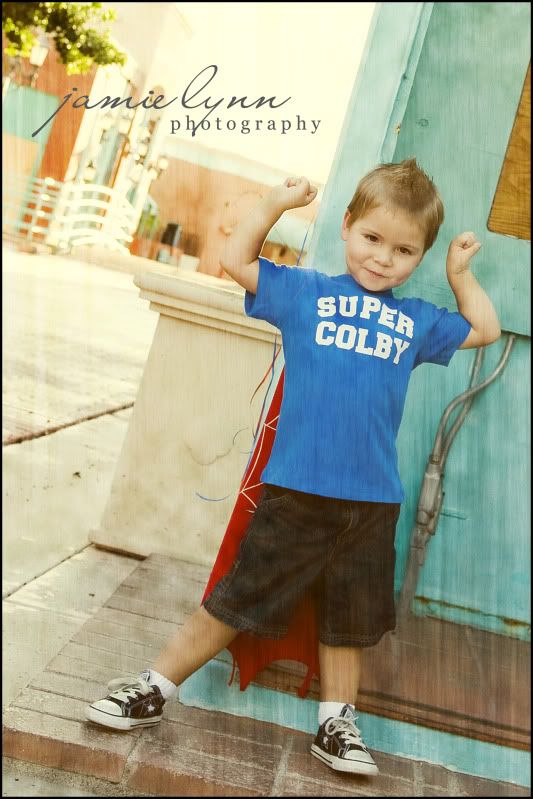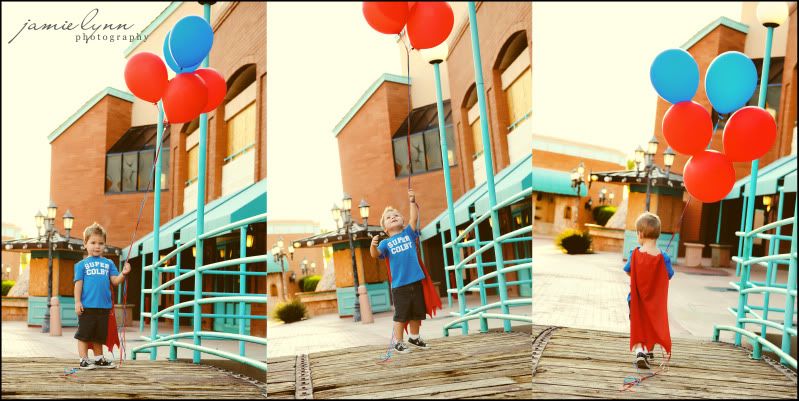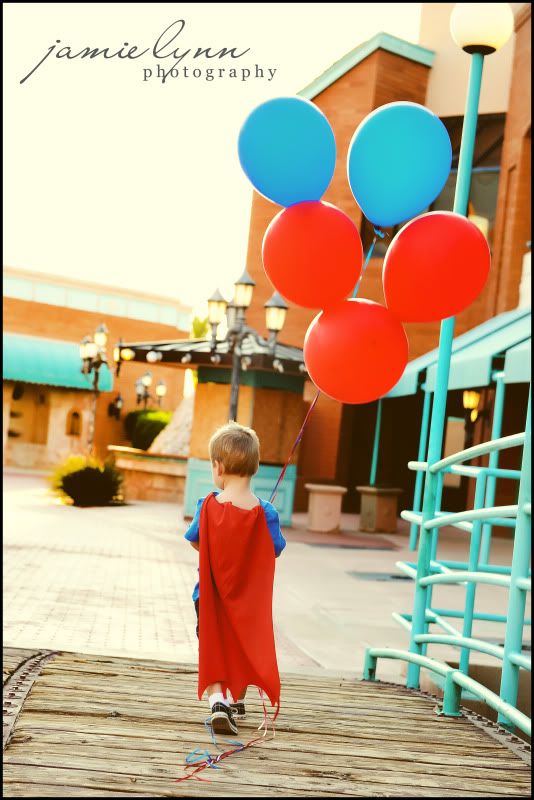 These next images are a series. Colby decided he was done taking pictures, so he threw his balloons up.....and well, you can figure out the rest!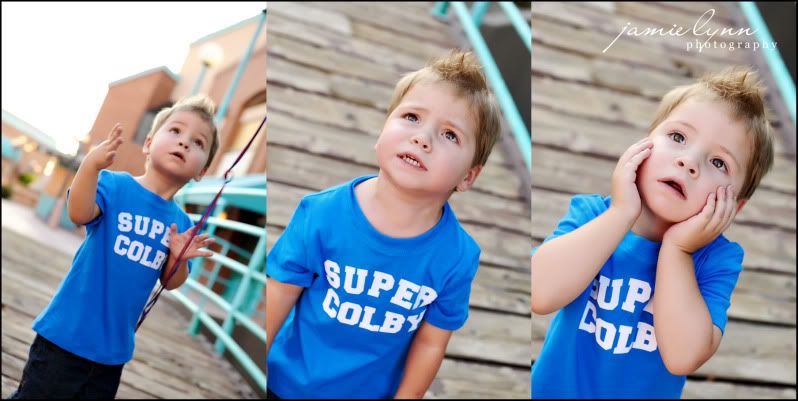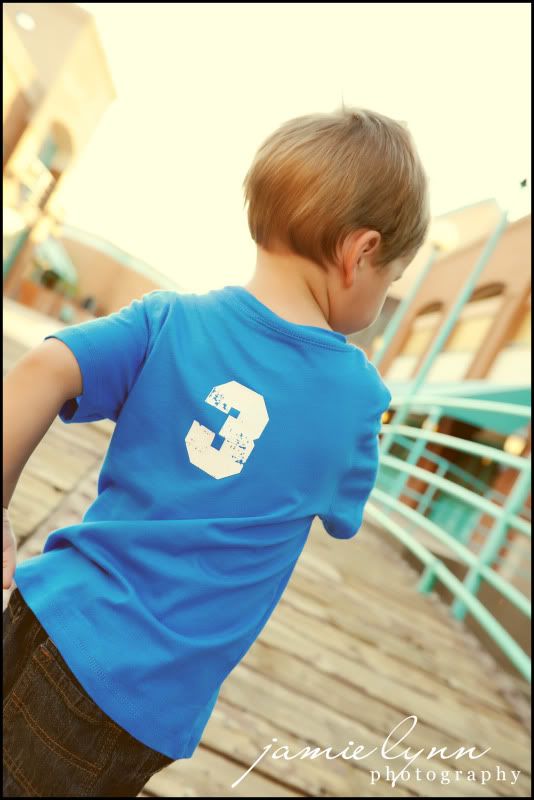 Sissies wanted in on the "action" too! ;).....giggle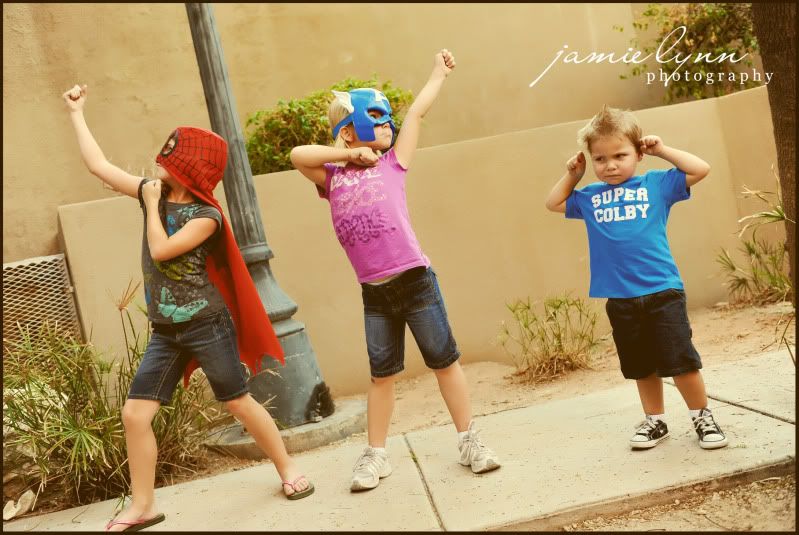 This last one is my absolute FAVORITE!!! One of my favorite artists, Liz Lemon Swindle has this as a painting of a little boy and his dad. I was going to buy it for Father's Day this year, but decided to wait and take a picture of it instead. SOOO glad I did!!!